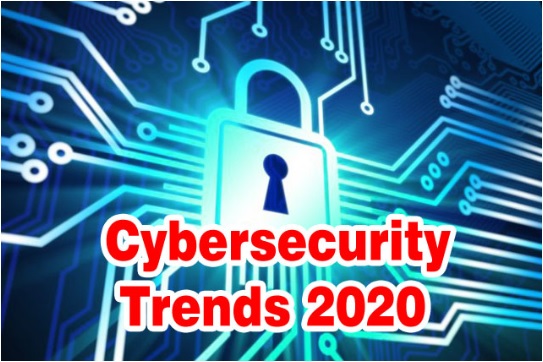 In 2017, the UK's National Health Service (NHS) experienced a severe ransomware attack. This incident resulted in the cancellation of nearly 20,000 medical appointments, including rerouting of cancer patients in emergency care to other destinations. The attack cost NHS trusts nearly $93 million.  Proper cybersecurity compliance could have prevented this attack.
Concerns of the cyber-threats have reached the United States as well. According to the secretary of the Department of Homeland Security, cyber weapons and sophisticated hacking currently pose the greatest threat to the United States and the private companies involved . 
According to a recently published report from Verizon, 43% of all cyber-threats are aimed at small businesses, with 39% of the total attacks carried out by organized criminal groups. Small and medium scale enterprises remain most vulnerable, due to a lack of awareness and resources  . According to the National Cybersecurity Alliance report, over 60% of the small enterprises go out of business within six months of experiencing a cyber-attack. 
Although these statistics are frightening, there is some good news. For instance, according to the Verizon report, the incidences of attack to steal credit and debit card information is on the decline. The new chip and pin technology have made these attacks more redundant for hackers. Here are some other innovative trends in cybesecurity worth watching out for in 2020: 
The ultimate battle over internet dominance will continue
The incidents of cyberattacks in the recent years has coerced many countries to restrict internet traffic and take other stringent actions. In fact, Russia was one of the first countries that suggested filtering of internet traffic through Kremlin's Roscomnadzor internet censor node with an aim to create the country's very own internet "RuNet", which might ward off cyberattacks. Moscow even tried to influence the BRICS nations (Brazil, Russia, India, China, and South Africa) to create a separate domain name in order to establish hegemony over the internet. Apart from Russia, China too has enforced many policies to establish itself as the thought leader of internet space. Many countries have even emulated China's policies and formulated anti-privacy and surveillance laws. This has led to massive fragmentation of the Internet world, resulting in the Balkanization of sorts of the technology arena. However, the blame cannot just be placed on Russia and China alone. Even countries in the west have put stringent policies in place to establish dominance under the ambit of mitigating security risks. One such example is UK and the US snubbing Huawei technologies' economical 5G services. While these fragmentations may create pockets of internet everywhere, it can be helpful in assuaging cybersecurity woes. However, it would lead to more confusion, less transparency, and perhaps strike down innovation. This dilemma is bound to worry the thought leaders even in 2020.
Compliance Assessment To Take Centerstage
In June 2019, American Medical Collection Agency (AMCA) discovered that an unauthorized person had gained access to its web payment portal. Even more surprising was that the attacker had access to its system since August 2018, resulting in a major loss for the organization with 150,000 cases of the data breach. Under the 43% of all cyber-threats, the agency will have to report the breach to all the potential patients, which itself will require very numerous man-hours During such attacks, it is impossible to know the full extent of the breach within a short duration. Moreover, without adequate precautions, organizations can leave their consumers and themselves open to major risks, ranging from legal liabilities to financial  and personal loss. It's easier to avoid such issues with quick response procedures that detect threats in time then pass on the message to concerned stakeholders at the earliest. This compliance procedure is not just mandatory by law, but can save enormous financial loss, and even lives. Hence, compliance assessment is likely to remain one of the highest priorities in fighting cyber-attacks.
Attacks on Multiple Fronts
Cyber-attacks are becoming more sophisticated, and this is likely to continue as multi-vectored attacks like NotPetya, and WannaCry remain active. Using these ransomware executable files, hackers can simultaneously attack multiple fronts of digital infrastructure including mobile devices, network, and cloud systems. It is estimated that less than 5% of today's systems are capable of handling these advanced attacks. With a widespread lack of awareness about security assessment, these attacks will continue to plague small businesses, large enterprises, and government entities. 
Adoption of Data Harbours
According to the US Council of Economic Advisers, cyber-attacks cost the US economy nearly $109 billion in 2016, and pending on cyber-security reached over $120 billion in 2019 globally. Major stakeholders in many industries are threatened, especially in the healthcare and financial fields. On the other hand, cyber threats continue to become more intelligent, systematic, and operate over longer periods of time undetected. This has forced many to create external data harbours for their data, independent of their infrastructure.
Data Privacy Regulation Goes Global 
In 2018, the European Union signed the General Data Protection Regulation, or GDPR law. This law has paved the way for more regulations concerning the use of personal data, such as the California Consumer Privacy Act (CCPA). These laws already affected enterprises worldwide due to the global nature of the internet. Moreover, the GDPR covers European citizen's data access in all countries and promises to penalize breaches stringently. The growing regulation regarding data privacy holds a major implication for firms who do not have access to compliance assessment. 
Data regulations could also impact companies who host their data in clouds like Azure, Google, and AWS. The increasing data breaches and growing stringent regulatory environment will be worth monitoring in 2020, as cloud adoption and security plays an increasing role.  
In conclusion
If your company is looking for solutions including security assessment, data warehouses, and regulatory compliance, there is a variety of options available. Continuous employee training on cyber-attacks also should remain a high priority, as  prominent forms of attacks took place through phishing methods. If you want to protect your organization from bad actors, you have to perform adequate security assessment and training. 
In fact, security assessment and risk analysis is the first step towards mitigating cyberattacks. And if you are looking for a perfect partner that can help you keep threats at bay, Databrackets is your destination. Backed by a plethora of services including current trend analysis along with past risk assessment reports, awareness training, threat forecast, and more, Databrackets seamlessly alleviates the cybersecurity woes of your organization.
Reference links: 
https://www.clevelandfed.org/en/newsroom-and-events/speeches/sp-20190404-perspectives-on-cybersecurity-the-financial-system-and-the-federal-reserve.aspx
https://www.denverpost.com/2016/10/23/small-companies-cyber-attack-out-of-business/
https://compliancy-group.com/blog/
https://www.acronis.com/en-us/articles/nhs-cyber-attack/