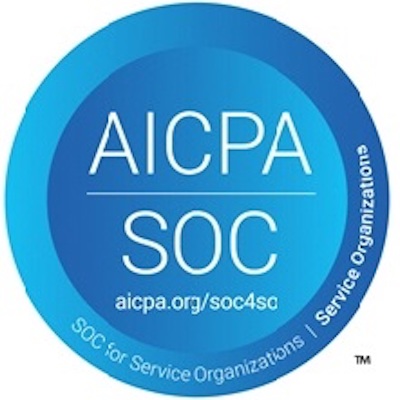 SOC 2 Certification
SOC 2 (System and Organizations Controls) compliance can encompass everything from how your system runs, how you update job descriptions, how customer data is stored in the cloud, to how you onboard new hires.
SOC 2 certification ensures and gives the confidence to your customers that you secure your data and protect their privacy at all costs. It is no wonder that SOC 2 certification has emerged as one of the most sought after standards. It is an auditing procedure that is unique to each organization but essentially needs to comply with one or more trust principles and administered by AICPA.
SOC 2 certification trust principles
SOC 2 certification process includes the criteria for managing customer data based on security, availability, confidentiality, processing integrity, and privacy.
Security – deals with how the system is protected against access and theft
Availability – deals with the accessibility of the systems, services, and products of the organization
Processing Integrity – deals with how goals are achieved by the system
Confidentiality – deals with the confidentiality of the organization's intellectual properties
Privacy – deals with the collection, usage, storage, retention, disclosure, and disposal of customer data
SOC 2 Certification Process
The SOC 2 certification process involves the following steps:
Decide the trust principles that you need to audit
The mandatory criterion for SOC 2 certification is security. The other trust principles are identified after collaboration with stakeholders.
There are two types of SOC 2 audit reports; Type 1, which describes if a system meets the trust principles, and Type 2 which checks the operational effectiveness of the systems against the trust principles. Pick the right report that meets your needs.
Determine what you will test for and why. The scope usually depends on your reason for carrying out the audit, i.e. either you are carrying out the certification for vendor management, internal corporate governance, vendor management, or regulatory oversight.
Carry out self-assessment
Self-assess your system against the chosen security principles before actually hiring professionals to carry out the formal audit.
Undergo a formal SOC 2 audit from a Certified Public Accountant (CPA)
A normal SOC 2 audit is carried out by CPA by carrying out employee interviews and assessing paperwork, screenshots, or logs.
The final step in the SOC 2 certification process is getting the final SOC 2 report that measures how well your system stands against the set security standards.
SOC 2 Certification Checklist
Before you start the SOC 2 certification process, there are a few things which you can follow regularly to make the process smoother:
Create an organizational culture of security
Revoke access rights of former employees
Manage access rights of current employees by creating users with unique access rights, centralizing user management, and monitoring user access
Follow data retention best practices according to industry standards
Automate and document every change by using centralized logging facilities provided by cloud solutions, version control systems like Github, or ticketing systems like Jira.
Implement correct procedures to deal with common vulnerabilities and exposure
Create policies and procedures best on industry best practices, and follow them to the core
SOC 2 Certification Cost
The typical SOC 2 certification cost for Type 1 report is typically 15,000 to 20,000 USD, while that for a Type 2 report can range from 25000 to 30000 USD.
Why SOC 2 Certification?
SOC 2 certification is on the verge of becoming the most sought after certification because of customer demands. Customers need proof of the fact that you protect your data from unauthorized access and theft. Additionally, in the long run, the price of getting SOC 2 certification is nothing when compared to being affected by a breach (average $3.86 million). SOC 2 can prove to be a protective measure that makes your organization more secure, hence avoiding costly breaches.
Needless to state, SOC 2 certification gives you a competitive advantage, peace of mind, and valuable insights into your organization's security. Hence large companies like AWS, Microsoft, and other companies are SOC 2 certified. Getting SOC 2 certified is difficult, but the burden does not need to fall into you.
Databrackets can come to the rescue, and relieve you of the hassle of SOC 2 certification. We have certified security and privacy professionals who work in collaboration with partner CPA firms to help you meet your compliance needs with ease and with lower costs. Schedule a consultation with us today!