Psychiatry and Mental Health HIPAA Compliance Consulting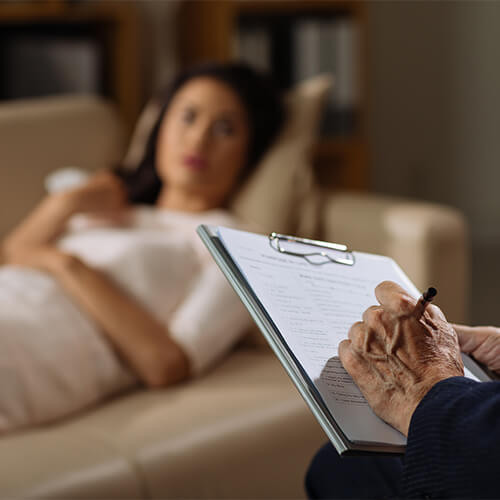 All Psychiatrist and mental health clinics are required to comply with the federal rules of HIPAA/HITECH Security, Privacy, and Breach notifications standards. These rules are designed to protect the electronic protected health information or ePHI that are managed in a Psychiatric practice.  HIPAA rules for Psychiatrist are the same as any other Covered Entity under HIPAA.
Learn more about the HIPAA rules for the Psychiatric specialty
Are you one of the 9,500 Psychiatrist in the country participating in the CMS's Meaningful Use Incentive Program? If so, did you know that you MUST conduct a security risk analysis annually as part of attestation?
Are you prepared for the Phase 2 random audits launched by Office for Civil Rights(OCR) on 21 March 2016?

Challenge: You have a small Psychiatric practice, some in-house technical expertise & limited budget
Solution: EHR2.0's Do-It-Yourself Online HIPAA Toolkit is the perfect solution for you.
Our cost-effective, simple-to-use yet comprehensive toolkit guides you to d0:
Your own HIPAA risk assessment.
Gap analysis identified using our security risk assessment tool helps you prepare a report that's based on prioritized risks and develop a mitigation action plan.
Our toolkit includes staff training for IT administrators and healthcare staff.
Built-in templates for policies and procedures help you hit the ground running by customizing the required HIPAA manual very quickly by saving you valuable time.
Our online portal allows you to save your HIPAA reports for up to 6 years.
Final report captures all necessary information to be included with the attestation documents.
Learn more about our HIPPA/HITECH Compliance Assessment Toolkit 
Learn more about our Meaningful Use Security Risk Analysis Toolkit 
See our DIY Online HIPAA Compliance Assessment Toolkit Demo
Challenge: You have a medium to large, multiple sites, or group Psychiatric practice and have very limited time and resources available to do a thorough Security Risk Analysis
Solution:  EHR 2.0's HIPAA consulting services offers you peace of mind while saving you time and money. Our security certified consultants will take all the steps necessary to get your practice HIPAA compliant and stay compliant year round. In the case of an audit, our consultants will stand by you to assist you in deciphering the letter from OCR and provide you guidance and support.
Learn more about our HIPAA/HITECH Compliance Assessment Consulting Services
Learn more out our Meaningful Use Security Risk Analysis Consulting Services
Visit our services page for a complete list of our services including MU Attestation services
Our consultants have experience with the popular Psychiatric EMR systems including but not limited to:
Affiliated with nation's best Psychiatric groups: